Formulated and Developed Exclusively for the Gulf Region
GLIST is the first premium skincare brand that has been created to introduce one of the most important steps in East Asian skincare to the Gulf region.
A pioneer in the Gulf skincare market, GLIST has combined the best of Japanese and Korean skincare trends, technologies and principles, with centuries-old skincare rituals, to advance a skincare staple. 
The bespoke range of high-performing sheet masks feature a semi-gel cellulose technology, an innovative material that has never before been retailed in the region. It is considered by leading skincare experts and biochemists as the gold standard for hydrating and treating the skin. 
After identifying how overwhelming and time-consuming skincare routines can be, GLIST has taken a highly specialised approach to skincare so you can effortlessly hydrate, revitalise and nourish your skin and achieve ultimate skin confidence.
Driven by knowledge and performance, GLIST is committed to providing both hydration and education and acts as an enlightening source of knowledge and a guiding force that helps people to understand skincare.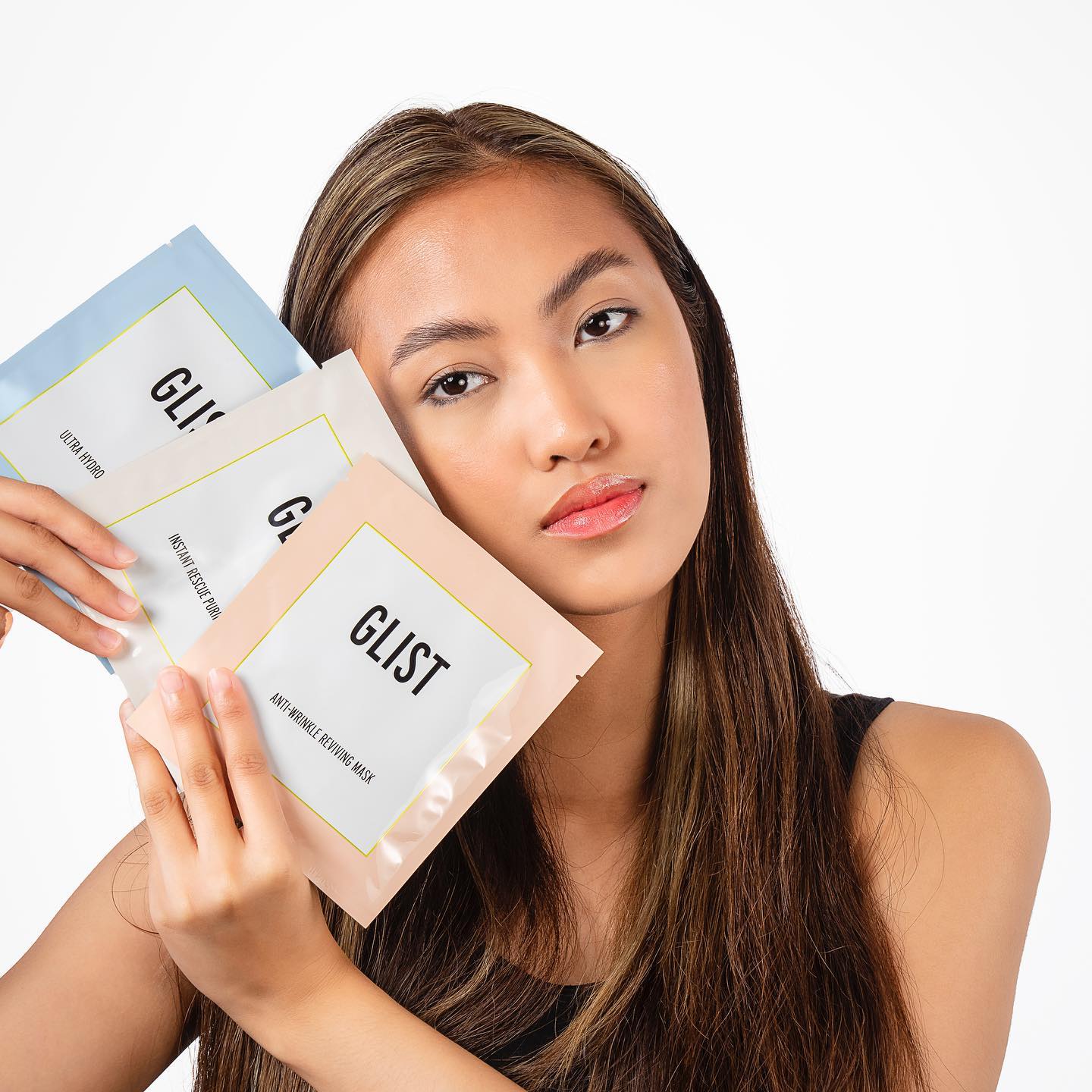 Elevating a Skincare Essential for Long-Lasting Results 
GLIST is built upon time-honoured East Asian rituals, in-depth knowledge and countless years of extensive research. 
Working closely with a renowned skincare laboratory in Taiwan, Kary has poured her passion, heart and soul into consciously crafting highly effective skincare that features unmatched formulas. Housed on next-generation, semi-gel cellulose mask technology, GLIST sheet masks allow for skin-tight adhesion and optimal coverage to encourage deep absorption of the mask's active ingredients so you can achieve visible results in just 20 minutes. 
GLIST is the skincare essential you never knew you needed.
Meet Our Founder
A Bespoke Approach to Skincare
We're on a mission to make East Asian quality sheet masks available in the Gulf region. 
Through our highly specialised approach to skincare, we want to erase the confusion around looking after your skin and eradicate mediocre and time-consuming products and routines. 
Backed by extensive knowledge and inspired by performance, we prioritise unparalleled quality and efficacy to produce premium, marketing-leading products. GLIST elevates the most essential part of your skincare routine to give you incomparable, long-lasting results and an effortless way to enhance your natural beauty.
Inspired by Asian skincare principles, GLIST is driven to lead a new era of self-love that encourages you to celebrate your natural beauty and embrace natural-looking skin.
Unwavering Quality

Premium Simplicity

Knowledge

Performance
The Region's Leading Sheet Mask Brand
Targeted Results

Helps with dehydration, signs of ageing, sensitivity and irritation

Consciously Created

Formulated and produced with clean ingredients in Taiwan

Leading Technology

Advanced sheet material that's unique in the region

Effective Formulas

Featuring skin-nourishing ingredients that deliver long-lasting results

Fast Acting

Promotes a radiant and natural-looking complexion in just 20 minutes

Clean & Safe

Paraben-free, gluten-free and vegan formulas, suitable for all skin types

Cruelty Free

Never tested on animals, only by the GLIST team